Welcome to Magicami Tier List and Reroll guide for beginners where we share which best dress to obtain in Magicami Global version.
Table of Contents

Introduction

Reroll Guide

Reroll Step-By-Step Process

What Is The Best Dress To Reroll In Magicami?

Tier List Overview

The Importance of Elements

The Importance of Roles

Tier List Rating System

Magicami TIER LIST

Best Overall Dress

Best Dress for Attack, Defend, Support
Introduction
Magicami has finally launched globally and has been fully translated into English. It cost around 1.2 billion yen to produce this turn-based gacha game and it's clear this is one of the best looking gacha games in the market.
There are 12 different girls in Magicami and the gacha is centered around obtaining new dresses for them. These new dresses grant new skills and powers and most importantly – allow you to strategize and build new and exciting teams.
The game originally was released as a dirty adult-themed version but after some time, the developers decided to create an SFW (Safe for Work) version without any raunchy scenes with the girls and now it's available as a regular gacha game that also happens to be one of the highest quality turn-based RPG games in the market.
Magicami Reroll Guide
Once the game goes global, you will need to use an account to log in and play from either Nutaku or Johren website. We still need to receive confirmation of whether the game will be available on Android and iOS app stores.
Magicami Reroll step-by-step process
Create a new account (Nutaku or Johren) with a temporary email address

Log-in with the account

Launch the game

Complete tutorial missions

After the tutorial, press on Gacha (dress) button in the main menu

Use our Magicami Tier List and Reroll guide to summon from one of the available dress offers

If you're not happy with the results, close the game

Repeat everything from step 1 again

If happy with results, replace temporary email with your preferred one (from Account Settings, outside the game)
What is the best dress to reroll in Magicami?
Please understand that in Magicami, you will need to have a team of girls from each element. This means there is no best dress, only the best dress in a certain element. For example, the most highly regarded Water dress Arachne Iroha is strong only in Water challenges.
However, due to how the story mode works, there are some challenging levels in there where it helps to have a catch-all dress to beat harder missions.
Our recommended dresses for you to reroll in Magicami (if available):
Any UR Water Dress

UR Water Dress for Attacking

Royal Knight Armor Ao (if available)

Any of the UR Dresses from EVO 2019/2020 Series (if available)
Magicami Tier List Overview
Magicami, just like many other gacha games that are turn-based RPGs, utilizes the elemental system. In this game, there are a total of 5 elements: Fire, Water, and Electricity which work like rock-paper-scissors, and then there's also Light and Dark elements that only affect each other with elemental bonuses.
The Importance of Elements
You can also bring a total of 4 girls into a mission but more importantly – you can equip on them what is known as a sub-dress, which is basically any of the dresses you own.
If you equip on a Water girl a water sub-dress, she will gain more stats than by equipping any other element sub-dress. This is why it's extremely important to build all 6 different element teams that are solely focused on just one single element.
The Importance of Roles
It's also important to note, that each dress falls under a certain role, rarely ever being a hybrid of its own. There are three roles in the game – Attacking, Defending, and Supporting.
Attack dresses are your bread and butter for dealing with big bosses and strong enemies.
Defense dresses help you with tanking hard-hitting enemies so your attacking and supporting teammates can do their job.
Support dresses are there to give unfair advantages such as attack boosts or crowd control effects. They are also quite often used for healing teammates.
Tier List Rating System
Now that we've established how dresses work, the next step is discussing what our evaluations are based on in this Magicami Tier List.
We always look at 3 things when evaluating the best dress in Magicami:
Stats (how much growth at max level)

Skills (are they good to perform a role)

Element (how many other dresses in the same element can do better or worse than this dress)
This Magicami Tier List uses the following tiers: A (very good), S (best for one role), SS (best for two roles)
Those who read our tier lists frequently might notice we have omitted B Tier. That is because there are literally hundreds of dresses in Magicami and more or less, they all do a pretty good job. We only want to focus on the best of the best dresses in Magicami.
If you don't obtain any of these dresses from the gacha, then you are free to invest resources into any dress that looks cool, cute, or has a nice skillset. If you really want powerful dresses or even overpowered, then tiers A through SS will show you them.
Magicami Tier List
NOTE: Our evaluations are based on the Japan version of the game and might include dresses that will be unavailable in the Global version. Also, keep in mind we received these consultations from veteran players. Some of the names might be translated differently from the Global version – we will update them once the game is live.
Best Overall Dress
---
SS Tier
---
Ao (Royal Knight Armor) 


One of the best defenders in the entire game. She can pretty much survive any attack from any of the hardest hitting bosses.
---
Iroha (Arachne) 


Very high attack power and then increased critical strike chance makes her one of the deadliest girls wearing a cute dress.
---
Seira (Magica 2019 EVO) 


She is absolutely essential when it comes to maximizing damage output since not only can she buff other girls' attack but also reduce enemy defense.
---
S Tier
---
Tan (Phoenix) 


Her second skill is what makes her a really good choice. It can be activated often due to low cooldown and the damage output is very high.
---
Riri (Magica 2020 EVO) 


She is your main girl if you want to increase the team's Speed, which is considered to be one of the most important stats in the game and thus, makes her a super valuable team member.
---
Iroha (Holy Santa)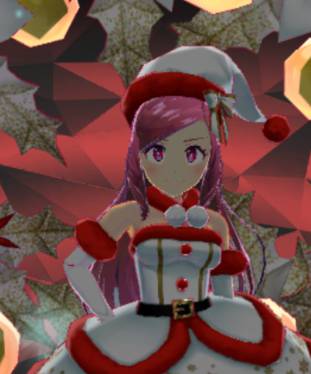 Good dress to counter lots of things in-game, such as speedy enemies. She also grants important resistances in some of the later end-game content.
---
A Tier
---
Hanabi (Phoenix)  


Top-notch dress if you have a team of debuffers as her damage increased based on the number of debuffed enemies.
---
Ao (Magica 2019 EVO)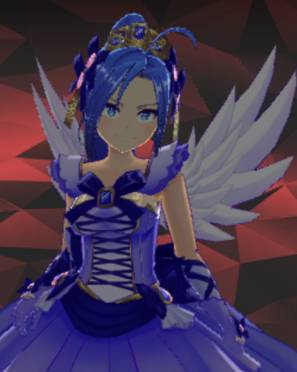 A very powerful 3rd skill makes her a solid choice in challenging missions. Her 1st skill can also freeze enemies.
---
Kaori (Wine Girl) 


Provides valuable resistances and remains one of the staple supporters in the game.
Best Dress for Attack, Support, and Defense
---
Attack
---
Iroha (Arachne) 


---
Eliza (Snow Queen) 


---
Ao (Royal Knight Armor) 


---
Support
---
Seira (Magica 2019 EVO) 


---
Riri (Magica 2020 EVO) 


---
Iroha (Holy Santa)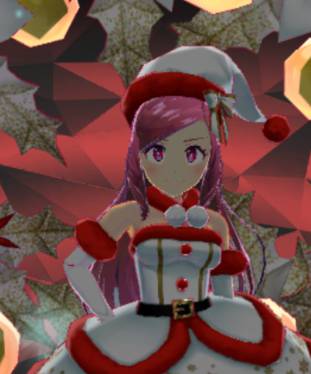 ---
Defense
---
Ao (Royal Knight Armor) 


---
Kaori (Wine Girl) 


---
Riri (Magica 2020 EVO) 


---
Closing Thoughts – Magicami Best Dress, Tier List, and Reroll
As you can see, there's a lot to unpack in this Magicami Tier List. The most important takeaway from this beginner's guide would be that you need a team of girls from each element and that most of the dresses are decent enough to be used in Magicami story content.
When you're rerolling in Magicami, keep an eye out for any EVO series dresses, if available, or try to obtain more UR Water dresses, as you will receive Iroha (Arachne) for free when creating an account – which is considered to be one of the strongest dresses in the entire game, for when you're using a Water-based team.
If you'd like to learn more about Magicami or keep up-to-date, make sure to bookmark our website. You can also visit Magicami Twitter handle.
More must-read articles: